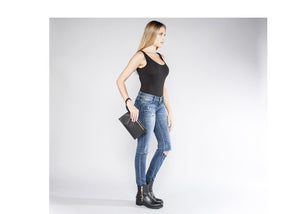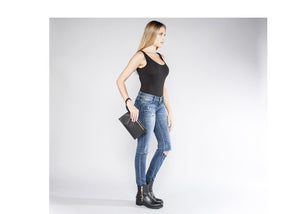 SIMPLE WRISTLET
AYDA&CO Wristlet  are a must-have to keep as an organizer in your tote during the day, or carry it on-the-go.  It has just enough room for your everyday essentials.  This signature red zip and detachable handle adds stylish touch to this handmade piece. - See more at: http://216.194.168.75/index.php?route=product/product&path=67&product_id=162#sthash.aEIx6TcS.dpuf
AYDA&CO Wristlet  are a must-have to keep as an organizer in your tote during the day, or carry it on-the-go.  It has just enough room for your everyday essentials.  This signature red zip and detachable handle adds stylish touch to this handmade piece. - See more at: http://216.194.168.75/index.php?route=product/product&path=67&product_id=162#sthash.aEIx6TcS.dpuf
AYDA&CO Wristlet  are a must-have to keep as an organizer in your tote during the day, or carry it on-the-go.  It has just enough room for your everyday essentials.  This signature red zip and detachable handle adds stylish touch to this handmade piece.
- See more at: http://216.194.168.75/index.php?route=product/product&path=67&product_id=162#sthash.aEIx6TcS.dpuf
AYDA&CO has designed this SIMPLE WRISTLET to hold your currency, identification, keys, cell, makeup, anything.  A sleek fun design.
Details:
    •    MADE IN LA
    •    100% leather
    •    Embossed snake
    •    Signature gold tone zip
 Size And Fit:
    •    Height 6"
    •    Width 5"